SKEPTICAL PERSPECTIVES
In english
TEXTS

Scanned interview published as a fanzine in connection with the sound exhibition Ghost Operations for amplified objects, modular synthesizer and Bassbox speaker installation, at 'ohrenhoch, der Geräuschladen' (The Noise Shop), Berlin, with Eliad Wagner and Johannes Bergmark. Original english text here, with sound samples. 2013
Does the swedish state still educate priests for the Swedish Church?

Abstract in english,

2010.
Krzysztof Gutfrański talks to Johannes Bergmark

, Intertext, 2010.

Surrealism and the holy crap
This text was first published in October 2007 as part of a discussion about religion with members of the surrealist group in Stockholm, on the blog Icecrawler / Heelwalker. The discussion started because of a questionaire from the group of the surrealist movement in Paris, which in turn came about after Guy Ducornet invited surrealists for an anthology about surrealism and religion.


FACTS & INFO

Miscellaneous films and photos.
---
På svenska
Om John Cage, slump, Duchamp, tystnad mm
, enkätsvar i Soundofmusic 2012.
Om frekvens, tonhöjd, stämningssystem och humbug
, oförkortad version av enkätsvar till Tonsättaren, Föreningen Svenska Tonsättares tidskrift, 2012.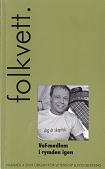 Utbildar staten fortfarande Svenska Kyrkans präster?

En kortare, mer kärnfull och lättläst version av nedanstående artikel publicerades för Folkvett nr 1, 2010, organ för föreningen Vetenskap och Folkbildning. Papperstidskriften kan beställas från VOF eller läsas på välsorterade bibliotek.
Den kan också läsas på VOFs hemsida.

Föredrar man den långa, jobbiga, detaljerade originalversionen med fler utflikningar, följ ovanstående länk.
[Bilden föreställer numret innan.]

---
Auf deutsch
---
Po polsku
---
This page updated the 4th of January, 2015.