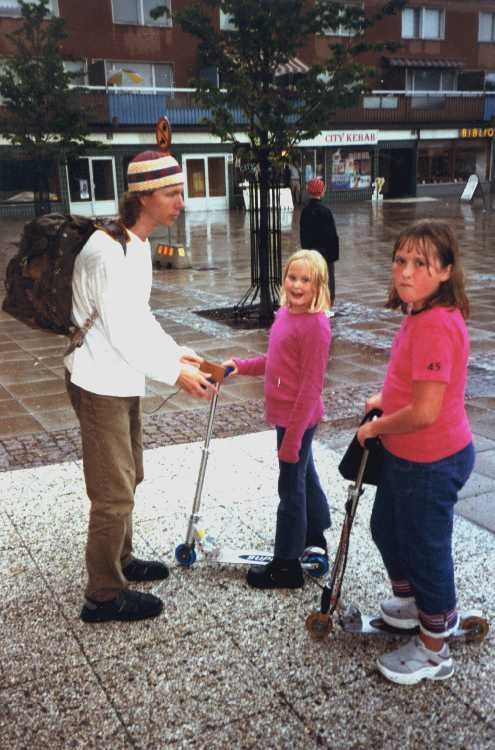 Sound Detector in Gimo square, testing a children's bicycle.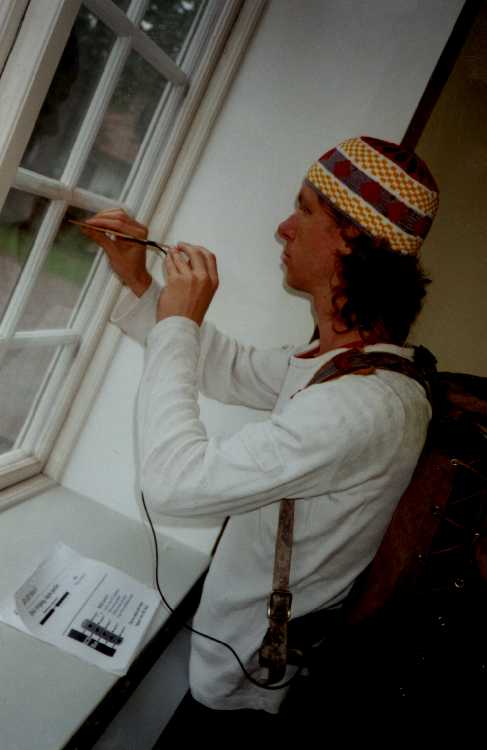 Sound Detector in action in Forsmarkgymnasiet.
The
Sound Detector
is an extremely simple instrument that was constructed for the project
Konstkaravanen
, from which these pictures are taken. It's simply a wooden kitchen utensil (with obscure use, maybe for making pretty butter balls for buffets) with a contact mike attached on it. In this project, I put a portable amplifier in a rucksack on my back, which was useful since we visited 36 very different kinds of places where portability was essential.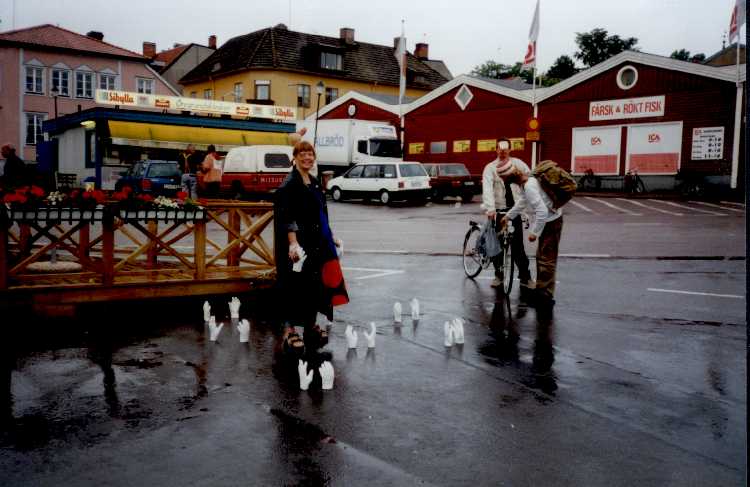 In the Öregrund harbour.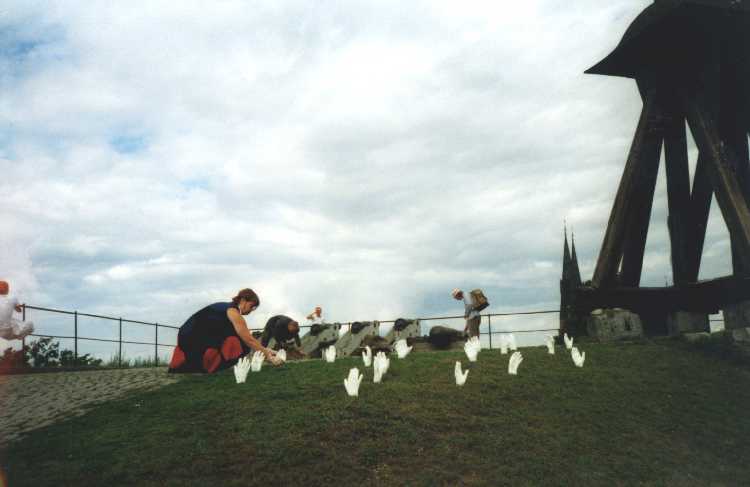 At Gunillaklockan, the Gunilla Bell by the Bastion in Uppsala.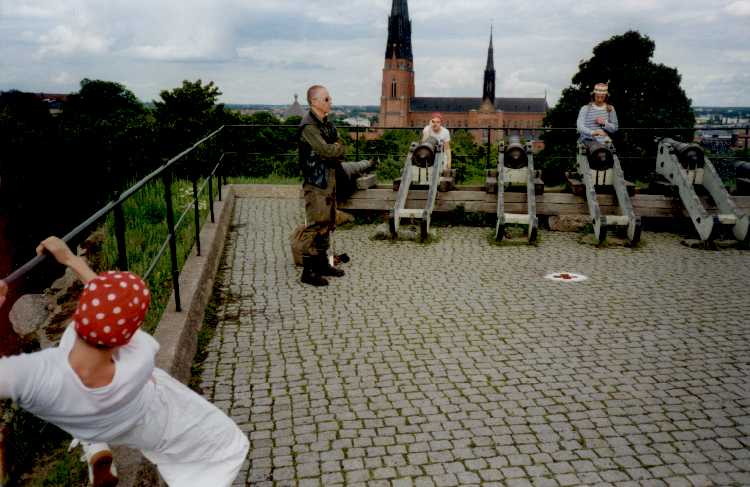 Testing the Cannons at the Bastion in Uppsala.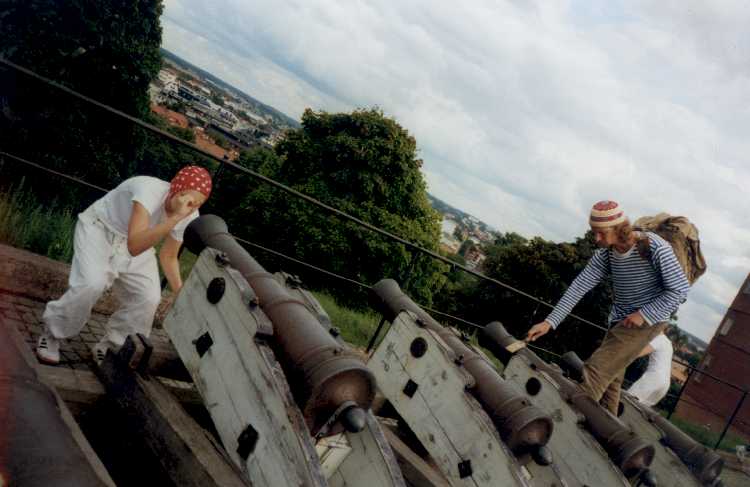 More Cannons...
---
The Gallery
Updated the 13th of December 2008.
http://www.bergmark.org/sounddetector.html