Po polsku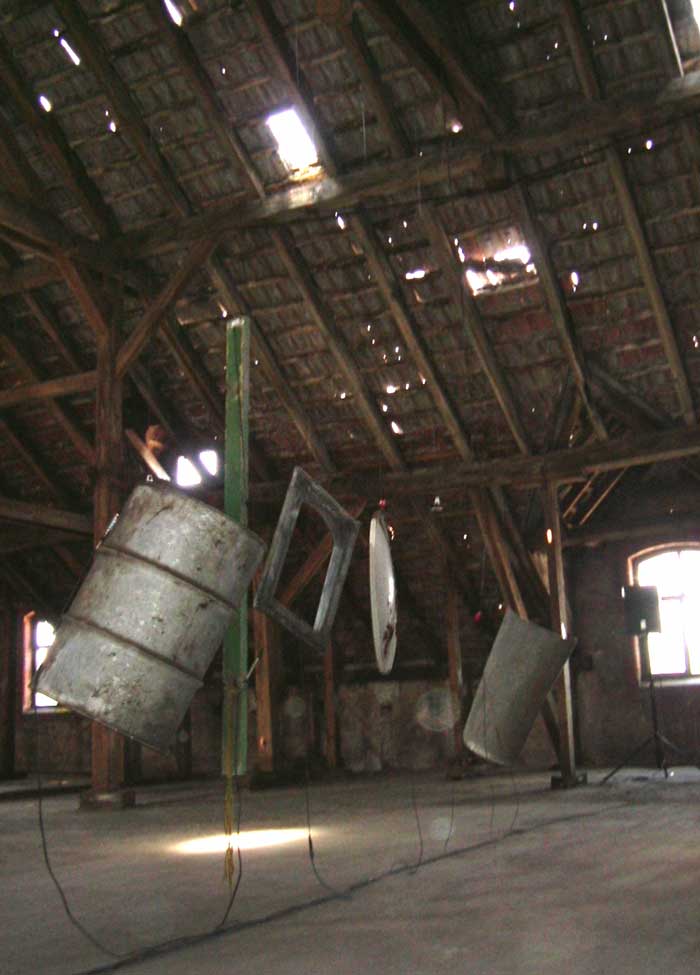 DOWN AND UP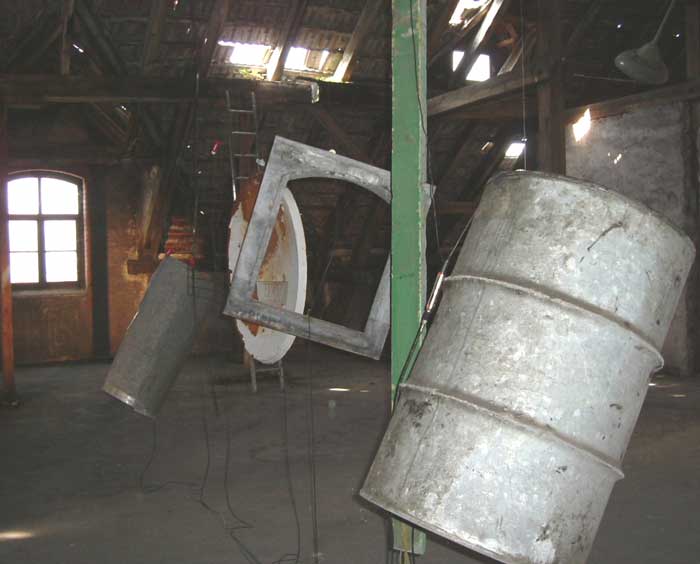 sound installation


[from press release]

Bergmark is an improvising musician and studio composer who is also an instrument builder. He made his qualifying piece of work as a piano builder in germany 1996; however, his main activity is to perform on his invented instruments.

Sometimes performances with these instruments are more conceptual performance pieces than exclusively musical, such as the Stringed Stirrups or Singing Coffin that were featured on last year's Okno festival.

In a few instances he also makes sound installations or sound sculptures, of which the Kaleidochord has been touring britain in 6 years and the Veloncell Marcel, after one exhibit in a museum in denmark was exhibited and donated to the Blue Sun Contemporary Art Studio & Center in Ulanbaataar, mongolia.

This installation, commissioned by Musica Genera 2005, takes the area of Łasztownia and the room where it is exhibited, as points of departure, suspending found objects from the area with piano strings and amplifying them with contact microphones, so that the spectator can interact with the installation in different ways.

Bergmark likes to use materials that are considered useless, which anyone can find on the street and which don't cost anything. He likes to have every technical solution open and visible for the audience and hopes to inspire them to search, find and invent their own ways independent of high technology or commercial interests. The playfulness and improvising spirit can create wonders without mystifications.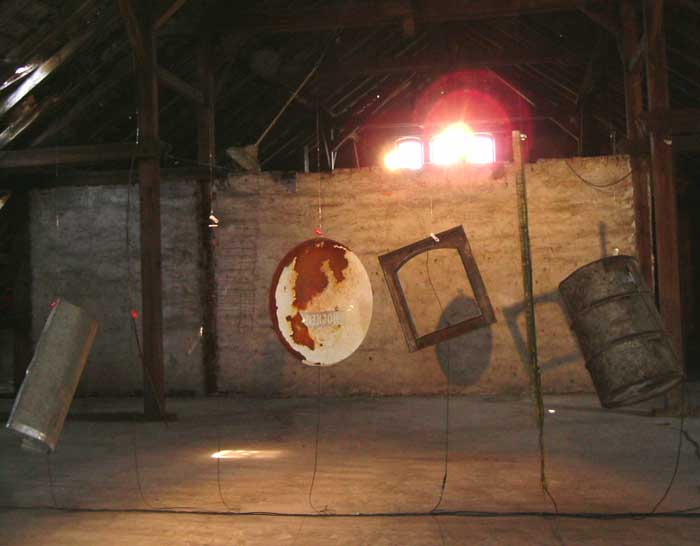 ---
The Gallery
Contact.
The Welcome page
Updated the 10th of August, 2012.