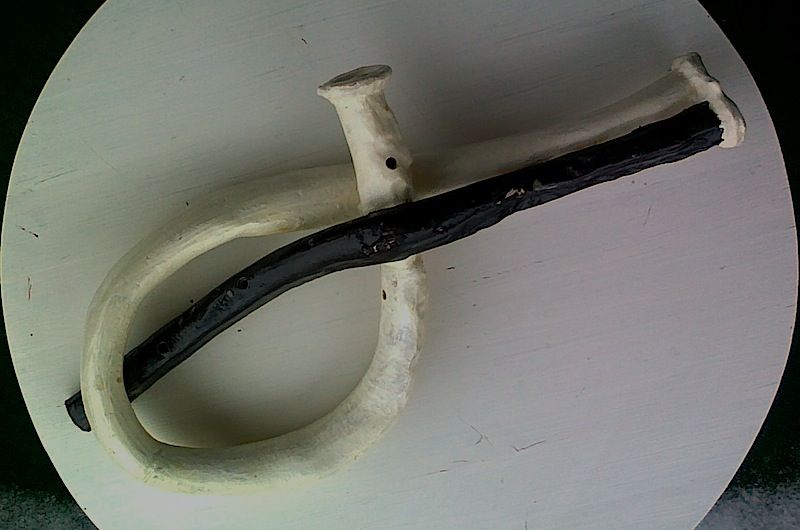 The Double Trumpet.
"I also wanted to make a didjeridoo with the possibility of playing polyphonic and melodic music. The double trumpet is a result; it works, but not as it was meant to (with circular breathing). However, it does have some advantages besides looking funny. (8)
8. Double wind instruments is a very old idea, e.g. the ancient Greek aulos, Yugoslavian and native American flutes, and of course the bagpipe and the organ. Roland Kirk was one of the foremost in double - and triple - saxophone playing (with circular breathing, too!). But I actually don't know of double trumpets, before Hal Rammel's report of having seen Lester Bowie and another one that have played two trumpets at once."

From: Call For The Hidden Sounds, 1994-95.

This instrument was made when I was studying to become a piano technician at Pianoteknikerlinjen at Hantverkets Folkhögskola (nowadays Leksand Folkhögskola) in Leksand 1991-92. There were also educations for ceramics and metal at the school, and I used all the workshops I could have access to. The size is limited by the ceramics oven.
These photos were taken in 2013, and it's a bit worn by then ...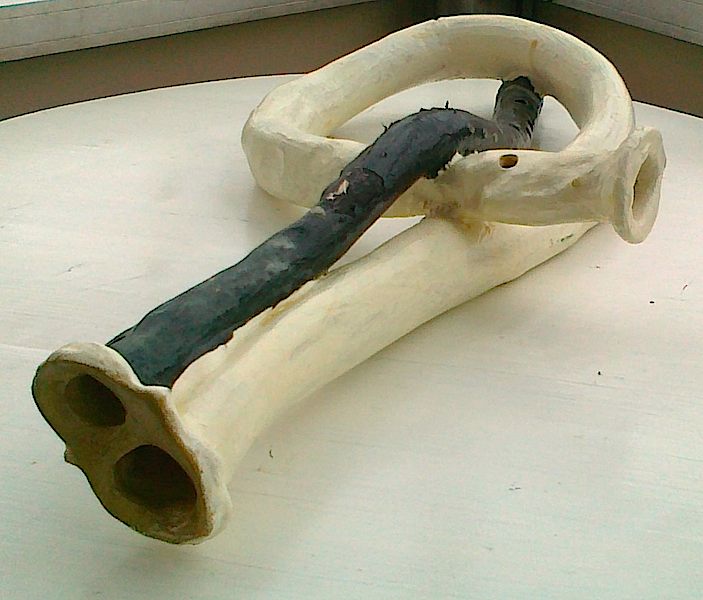 ---