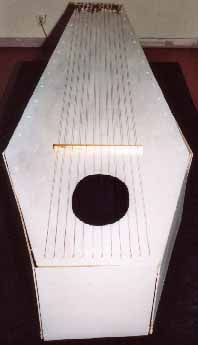 The Singing Coffin.
Model of the Singing Coffin made by the dreaming originator, Petra Mandal.
The Singing Coffin. My friend Petra Mandal had a dream about an instrument which I then made: a box in body length with the musician (her in the dream, but me in the realization) inside. Some strings are strung over the lid. Through a little hole, the musician sings and the voice directs the tones of the strings. How to solve this technicality was a mistery for many years, until I took an idea from Brittish musician Lawrence Casserley as a guide. I led the voice, with a microphone, to my mixer and doubled it to 15 outputs (the limit for that mixer). Instead of using a PA, I connected small piezo buzzers to the outputs and let them rest loosely (because clamping them dampened the sound too much) on the strings to excite them by their buzzing. The sound of the voice then actually connects to the strings like the dream ordered! A nice side effect is the feedback between the internal microphone and the sound board (the lid), which makes it work even without a musician. The audience can also shout or sing themselves into the hole where the microphone is.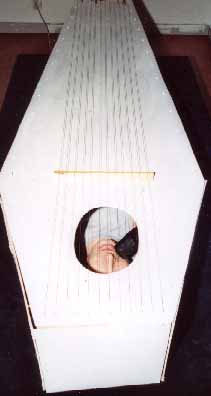 The Singing Coffin with me singing.
Photo © by Jan Liljekvist.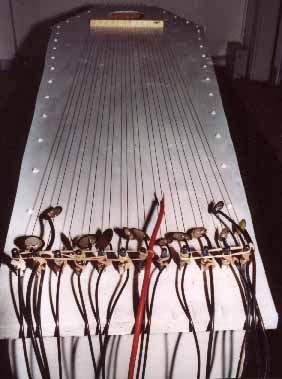 The Singing Coffin, piezo details.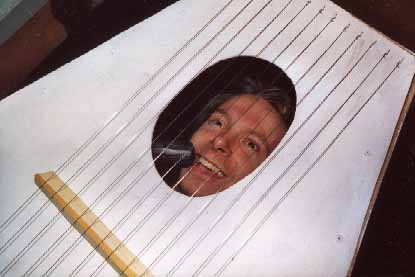 The Singing Coffin with me laughing.
Photo © by Jan Liljekvist.
---
---
---
Another Air International Exhibition of Surrealism 1991 – 2011, Old Town City Hall, Prague, exhibition and performance with the Singing Coffin at the opening. Czech and Slovak Surrealist Group, with participations from Prague — Bratislava — Stockholm — Leeds — Paris — Bucharest — Athens — San Francisco.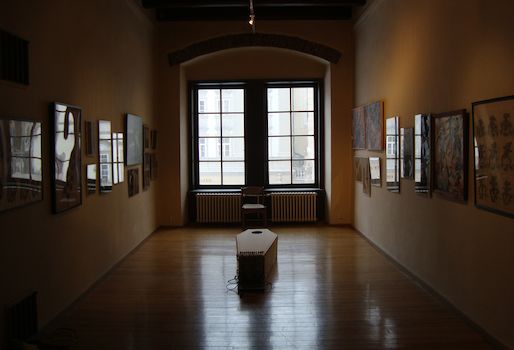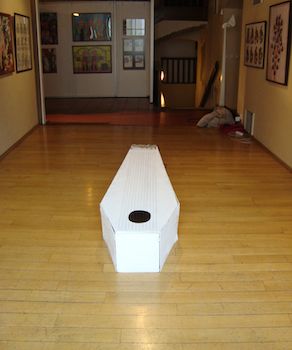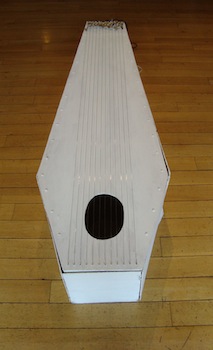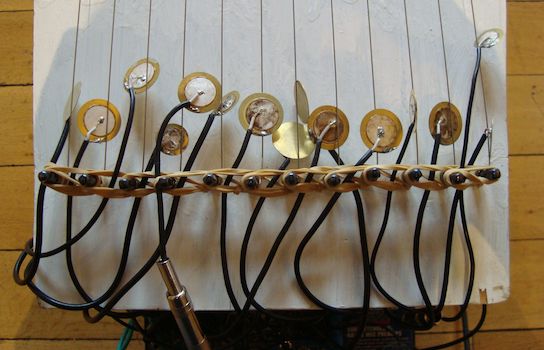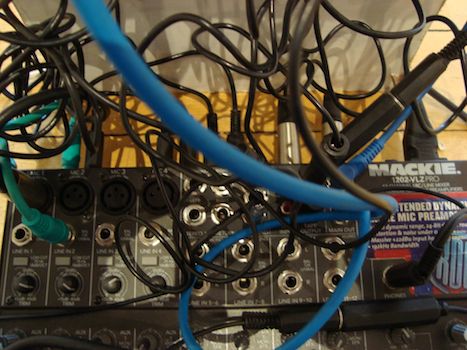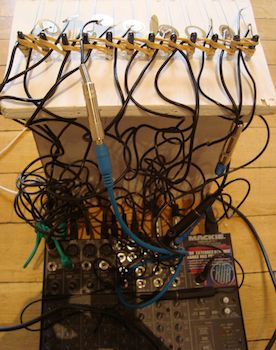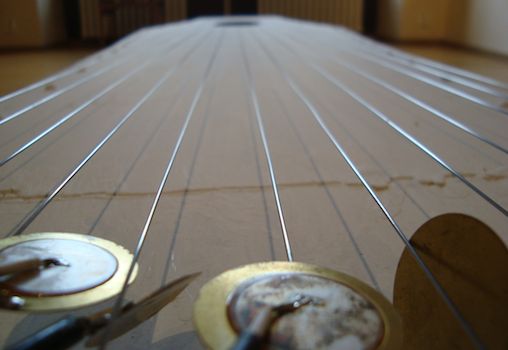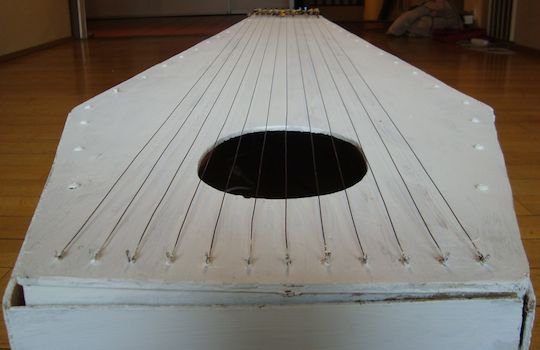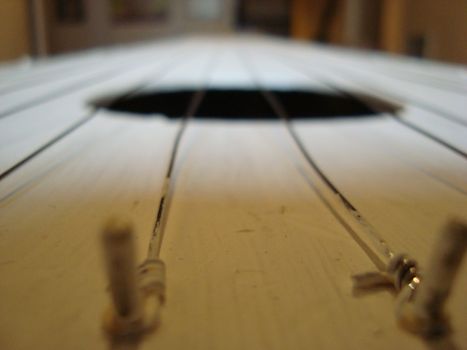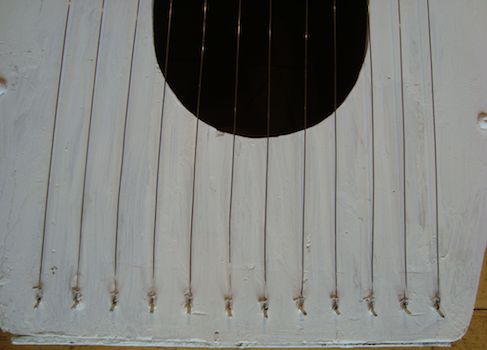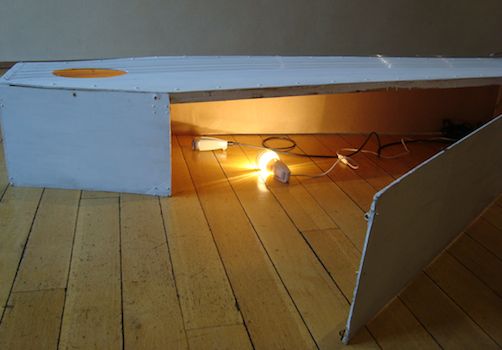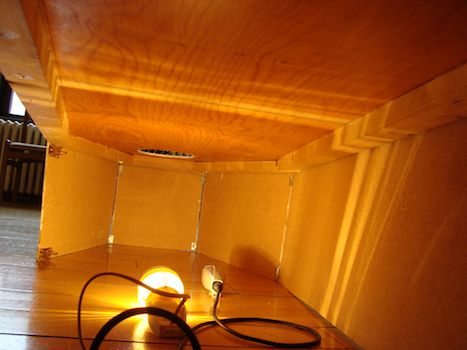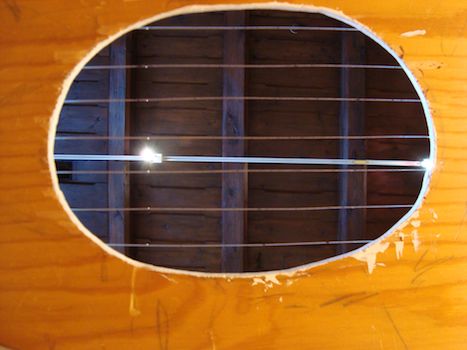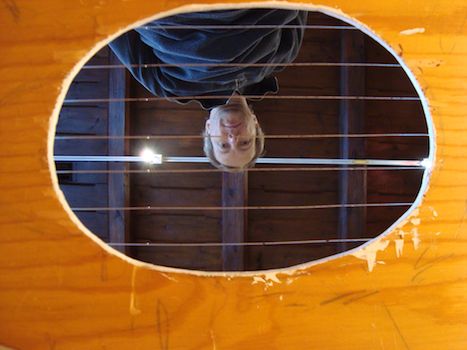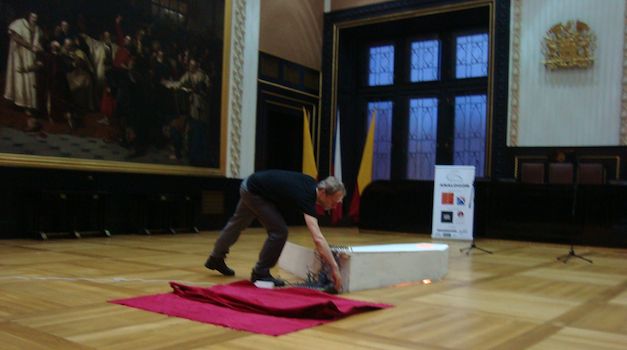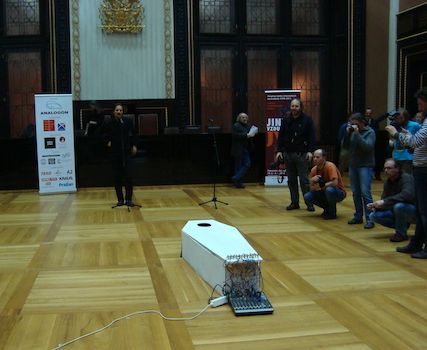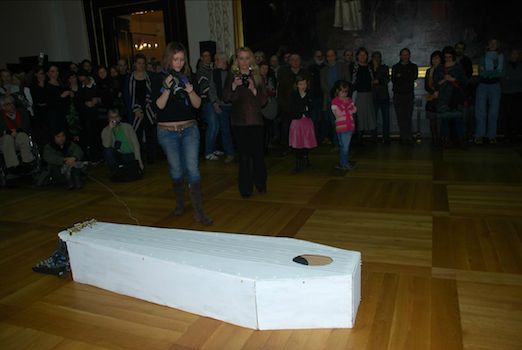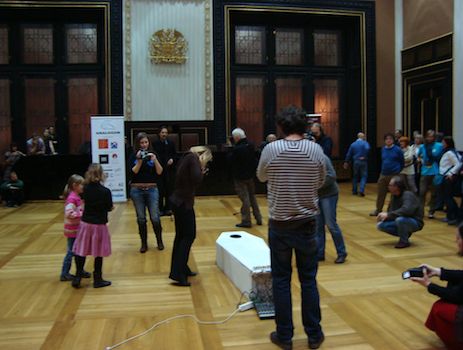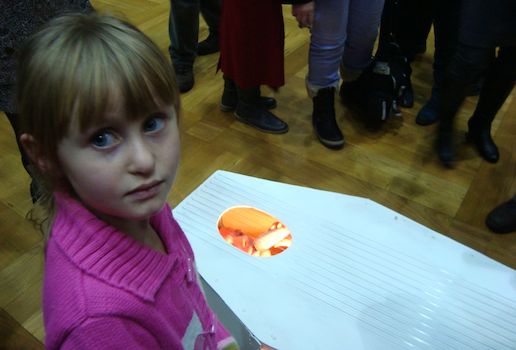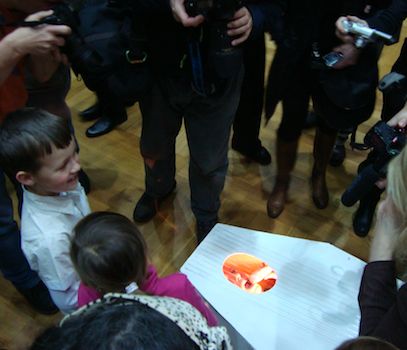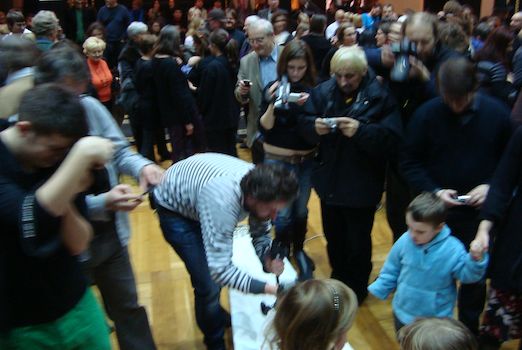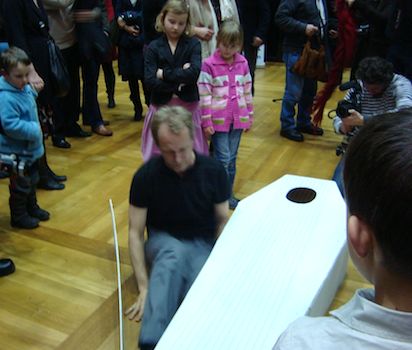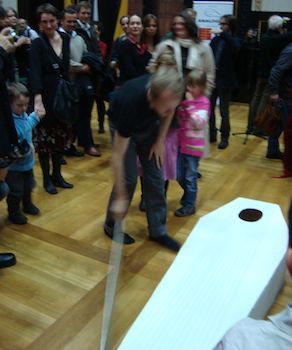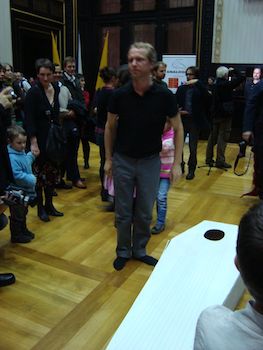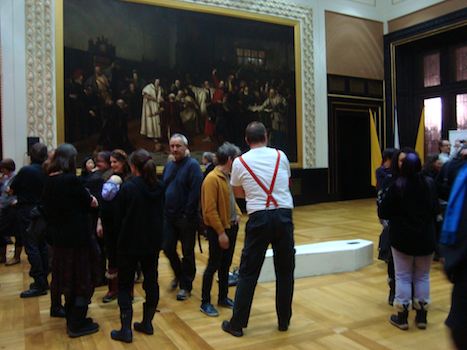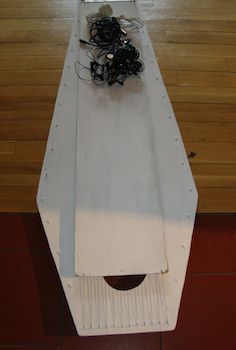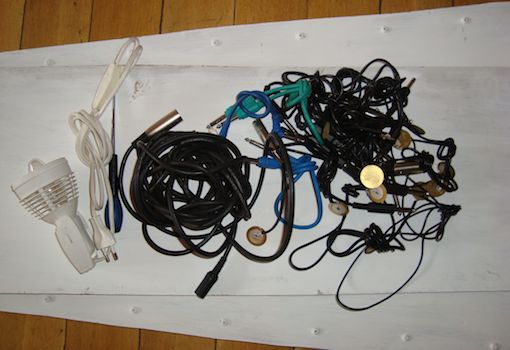 ---