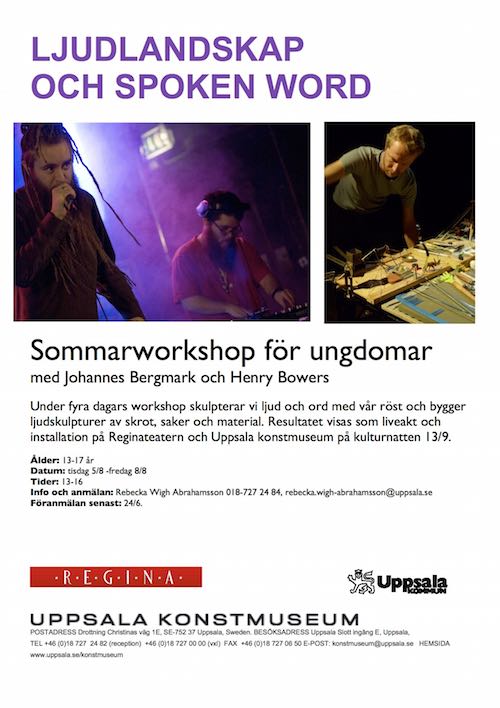 "Sound landscapes and Spoken Word", four days Summer workshop (cancelled), scheduled for August, '14 at Uppsala Art Museum for children aged 13-17 with Johannes Bergmark and Henry Bowers; planned with a live act and installation at Reginateatern and Uppsala konstmuseum on Kulturnatten in September.
Hopefully, this event will happen in the future in some form.

---
Contact and upcoming events.
The Welcome page
Updated the 13th of June, 2015.