Workshop for 8-14 year old children at York City Art Gallery (now York Art Gallery), uk '01.
---

"Experimental Musical Instrument Making and Creative Sound Research." A two weeks' workshop at K3 (Konst Kultur Kommunikation), Malmö Högskola, se '01. Together with Herman Müntzing.

Johannes Bergmark and Herman Müntzing are both seen playing with the workshop participants at the concert on the final school party. Filmed © by Tania Ruiz.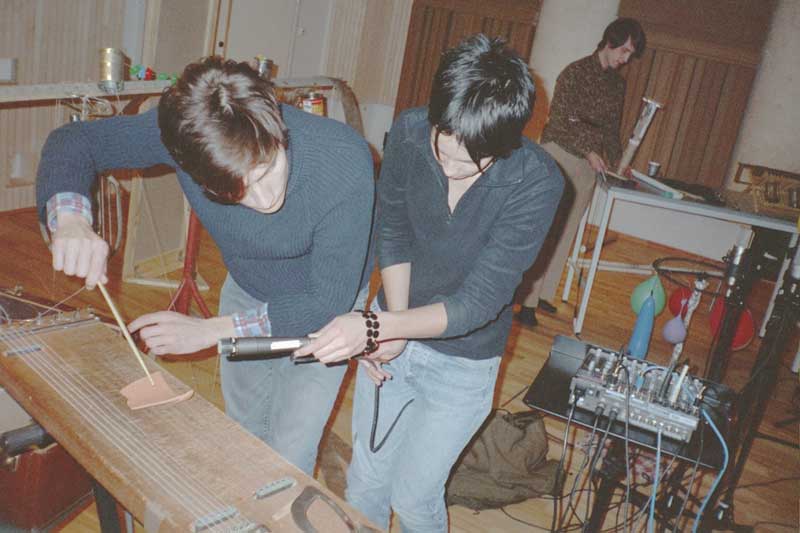 Two participants explore some sounds of Herman Müntzing's instrument.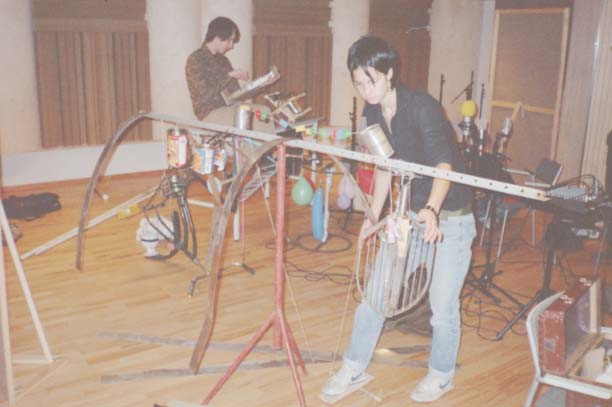 Preparing an installation of noise junk for concert and recordings.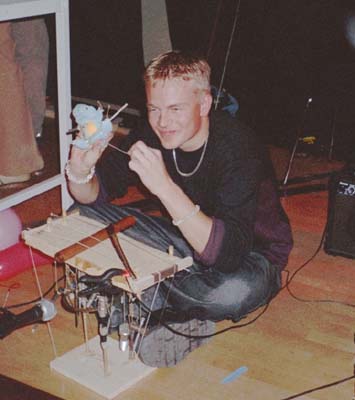 At the concert with a unique hybrid string instrument.
---
Contact and upcoming events.
The Welcome page
Updated the 14th of June, 2015.