Solo concert Kambo skole, no '96.

---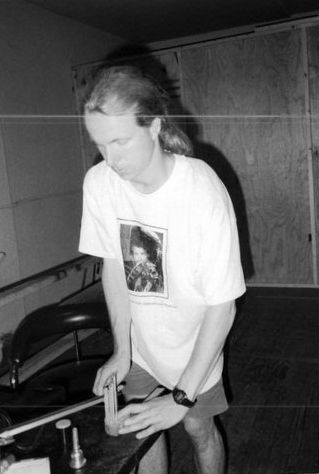 I hold the workshop Improvising On and Building Unorthodox Musical Instruments together with musical instrument builder Jessie Frazier at Birmingham Art Association during Birmingham Improv 96 International Festival, Birmingham, Al.

Demonstrating the Hedgehog in a workshop in Birmingham, AL '96.
---
Contact and upcoming events.
The Welcome page
Updated the 13th of June, 2015.