An Acoustic Study of the Wind.
Performance sound installation at PALS (Performance Art Links) festival II, a production by Fylkingen at Katarinahissen, Slussen, Stockholm, April 27th 2014 (first performance).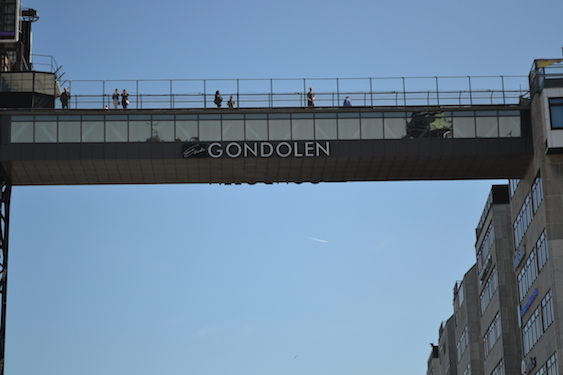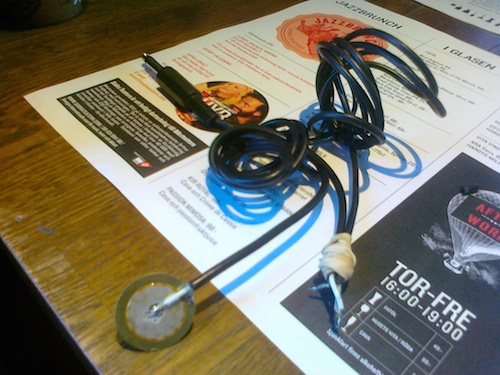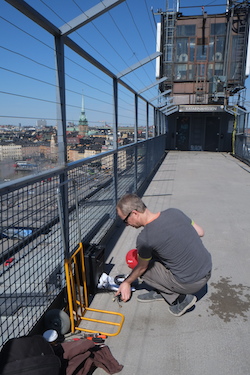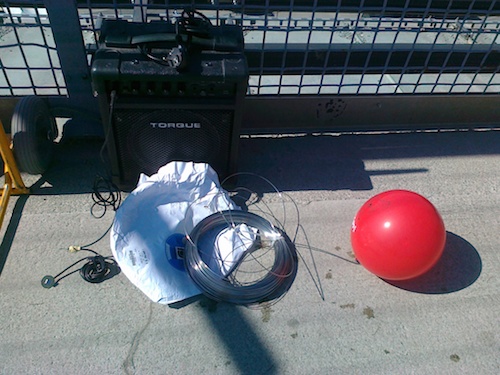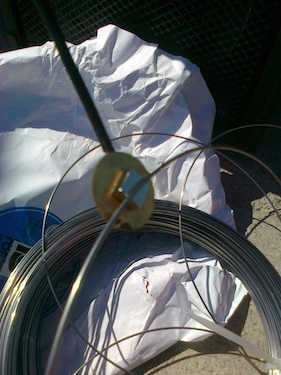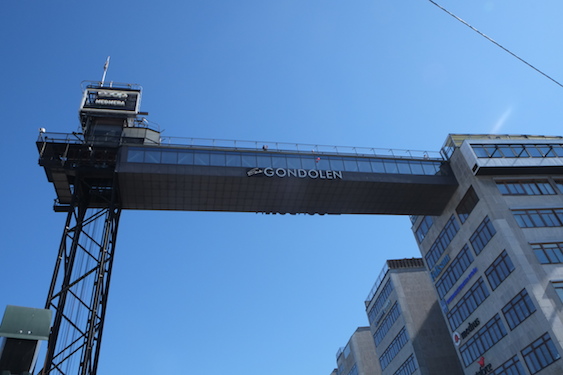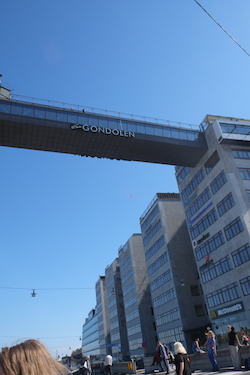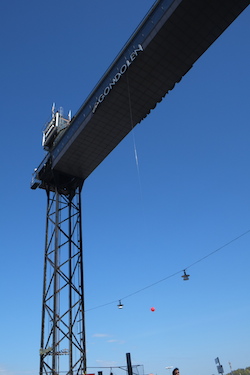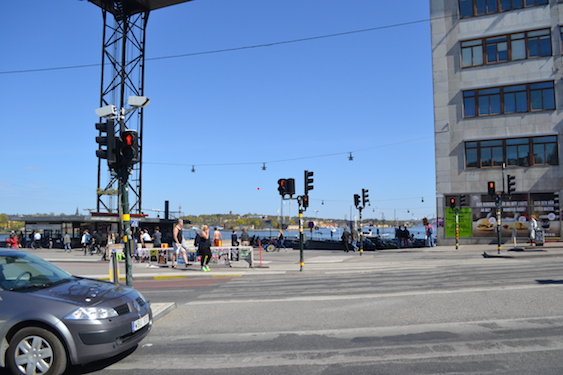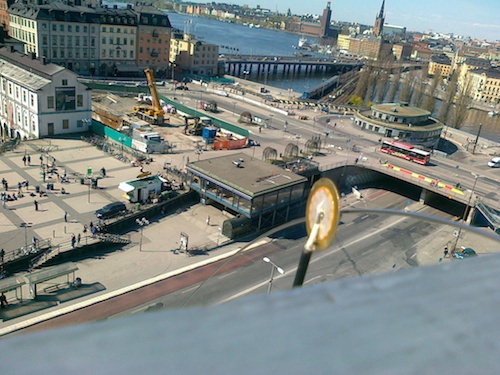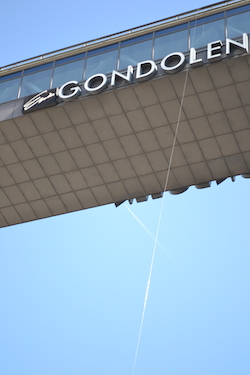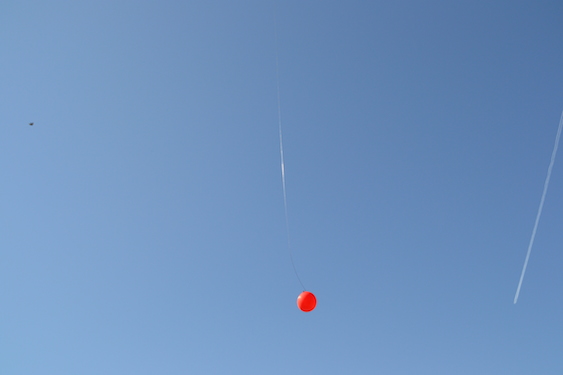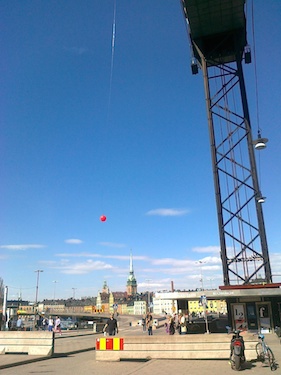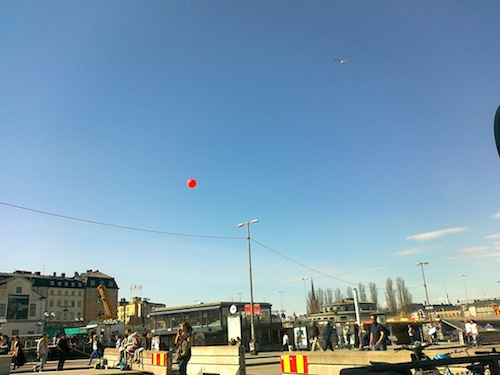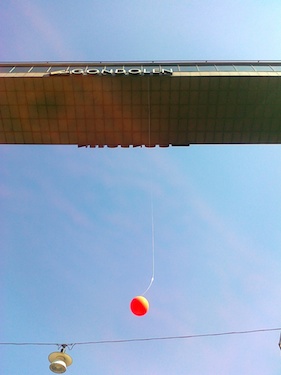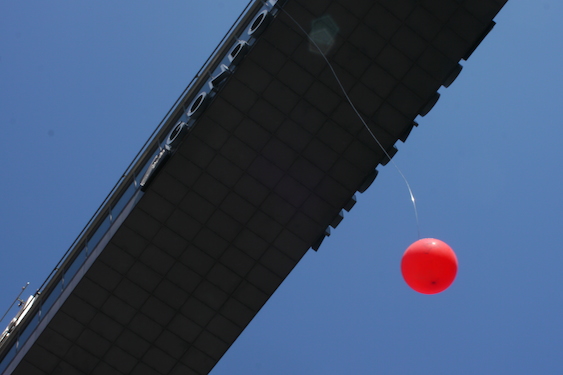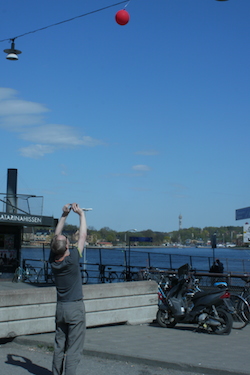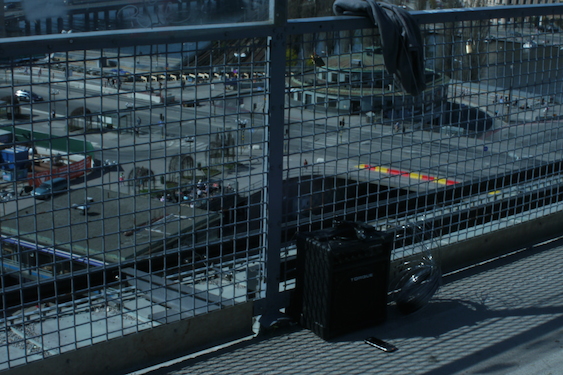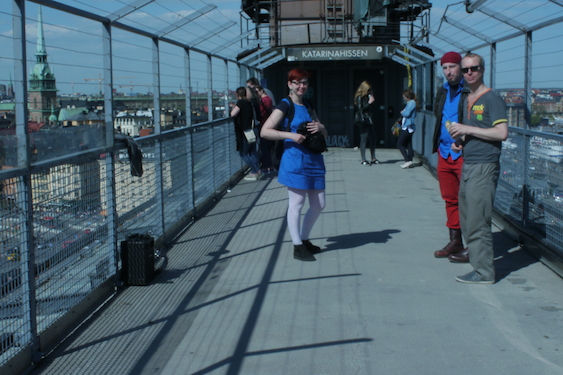 Photos © by Denis Romanovski (1,9,11,12,16-19), Johannes Bergmark (2,4,5,10,13-15) and Lovisa Johansson (3,6-8). More photos in original size can be seen here.
"as a revenge for a work that was stopped, I will try to make a guerilla installation which will be the longest, or highest, instrument I made so far -- ca 33 meters"
For me, I think it might also have been my most beautiful piece so far.
The purpose was to use this very long string to capture the sound of the wind through it. I made a contact mike that I attached to the loose end of the string with a glued-on magnet, and it worked splendidly. I could hardly believe the magnificent sound it made through this small battery-powered amplifier. I was also prepared to be stopped by the police at any time since I had no permit for doing this. An earlier proposal for a long-string installation at this location was turned down. I must say that there was never any real danger to anyone. The string is the most wide piano wire you can find (1,6 mm ø) and could easily carry the weight of more than 100 kg. Nevertheless, in the lower end, just to have a little weight, and for visual purposes, I attached a red balloon with a mouthful of water and the rest air, in it. It was decorated with a Pippi Longstocking image (which was not visible on distance).
| | |
| --- | --- |
| | Filmed with my very lousy mobile phone, other better videos will hopefully come later. Although I've used a smoothing tool to make it less painful to watch, there is still no sync between sound and image, which explains the sound gaps in the end of every clip. (The noises in the end of the video clip below come from people banging the fence, which wasn't really my purpose for this, but as soon as you give people a microphone of any kind they just go wild...) |
PALS 2014 program - Festival FB event - PALS FB
Fylkingen - Fylkingen FB
---
A second version of this piece was commissioned by REM Festivalkongress – fieldrecording at Schwankhalle, Bremen. (Konzerte, Filme, Vorträge. I also performed "I have been in you, you have been in me" and "Stringed Stirrups". Trailer. PGNM - projektgruppe Neue Musik.
Below are pictures from the setup of the piece, and short tryout and documentation videos.
---