Johannes Bergmark, interview in a newspaper in Turku by Petri Rautiainen, finland, 2012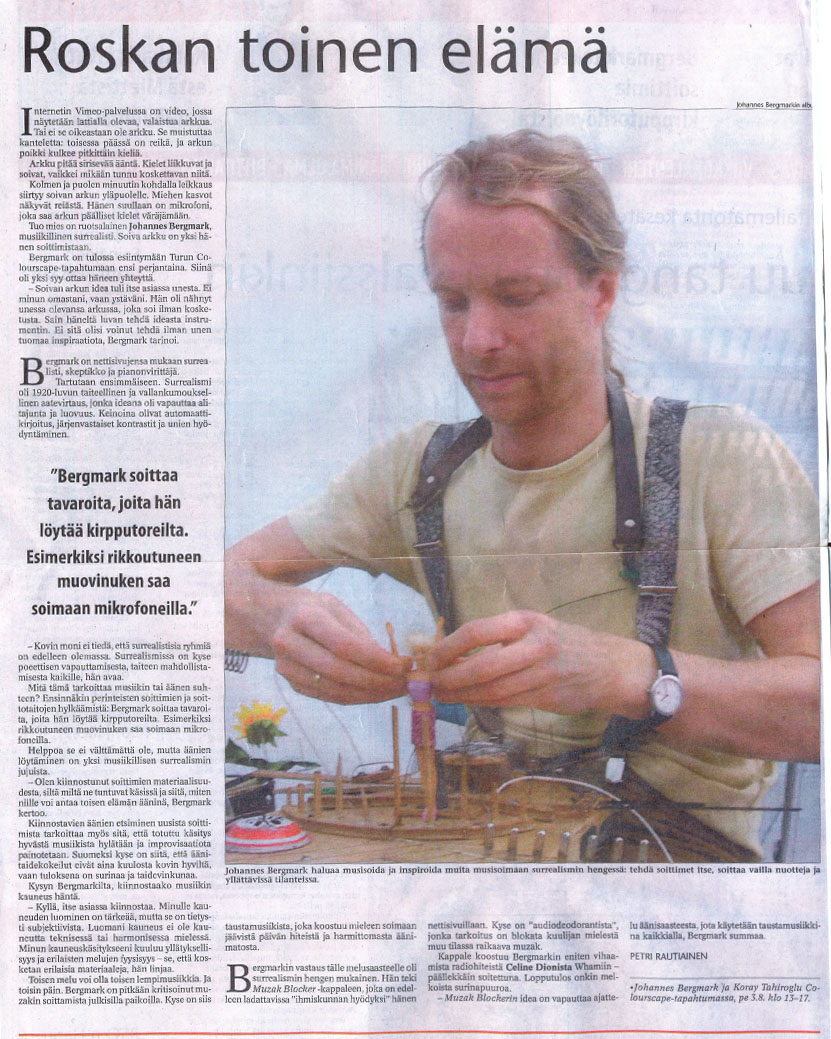 I played at the Colourscape Music Festival in Kuppittaa Park, Turku (Åbo), finland with Simon Desorgher (flutes, including nose flute, electronics) and Koray Tahiroğlu (electronics), on August 3rd, 2012. This is an interview made via Skype just before arrival. Unfortunately, the finnish language is unreachable for me, so I have no idea what he chose to put in print! Nevertheless, it was a nice interview with many interesting questions that I enjoyed trying to answer.
The picture in the newspaper is from my playing in another Colourscape Music Festival, a tribute concert for Hugh Davies, in London 2005, where I played the Whalefish.
Pressrelease about Colourscape in Turku 2012
Pressrelease om Colourscape i Åbo 2012
---
Contact and upcoming events.
The Welcome page
New the 29th of December, 2012.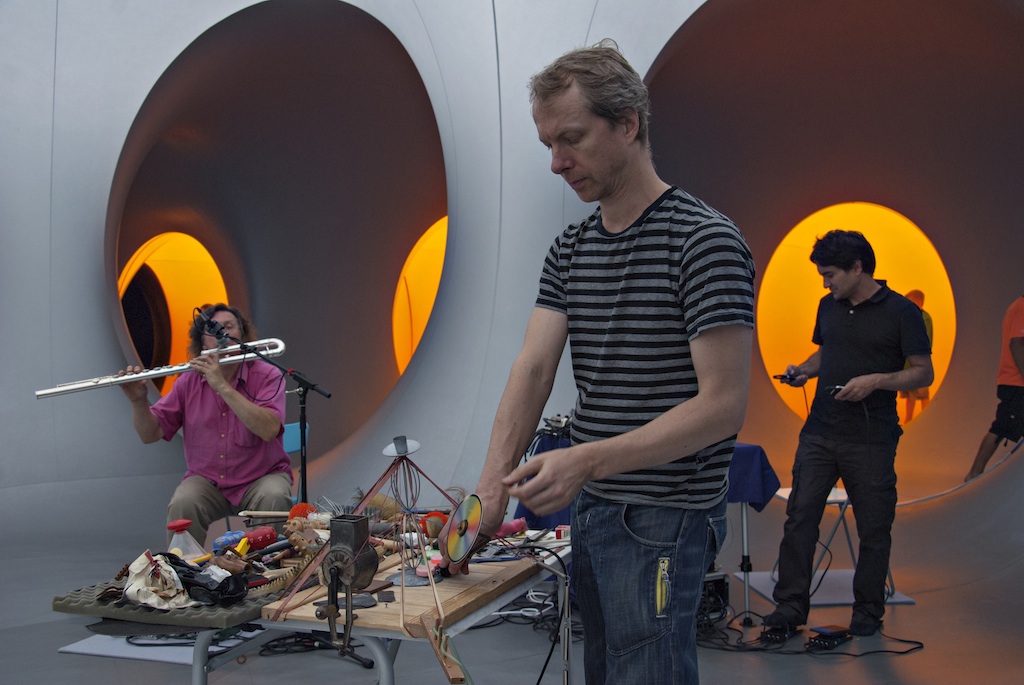 Simon Desorgher, Johannes Bergmark and Koray Tahiroğlu playing in Colourscape Turku 2012. Photo © by Stefan Crämer.