Till svensk version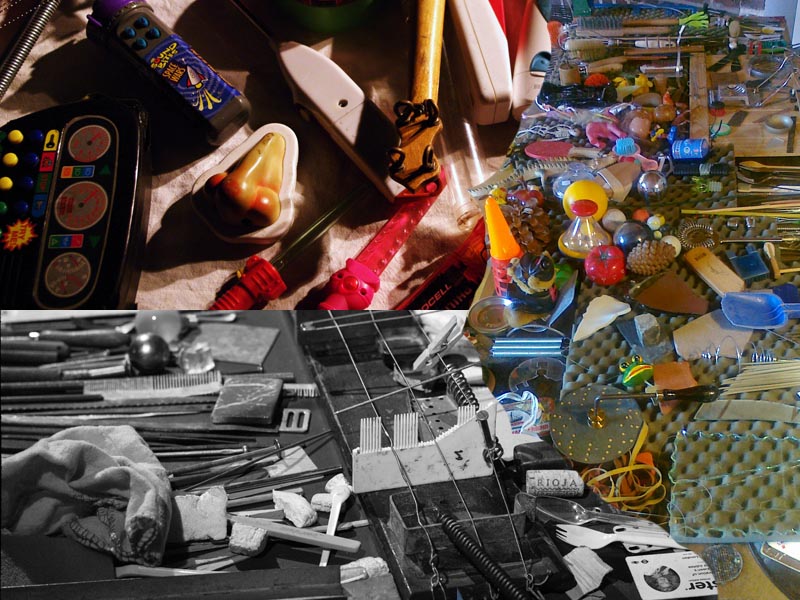 What is this? A fleemarket?
No! It's some of the instrumentarium of Bergmark-Bohman-Klapper.
How this can give rise to as exciting music, you can find out by going to our concert.
Here follows a project description and some pictures of the gentlemen as they play.
Contact person is me:

Johannes Bergmark +46 (0) 73 789 1402 j [at] bergmark [dot] org
Sometimes I can be reached on

Skype: jbergmark – or click here:
---
Most recent gig: 27-28 of March, 2015, Resonans @ New Directions Festival, Piteå, sweden.
Open Stage, Piteå Conservatory
Workshop in collaboration with Kluster and Norrbotten Improvisers' Orchestra.
Black Box, Studio Acusticum, Piteå
Concert with Bergmark–Klapper duo (Adam Bohman was unavailable unfortunately) and an ensemble formed during the above workshop.
Norrbotten Improvisers' Orchestra:
Erika Bengtsson - voice, recorder, miscellaneous sound objects
Pontus Bertling – ukulele
Gustaf Blix - piano, soprano saxophone
Björn Eriksson (Miulew) - cigar boxes, miscellaneous sound objects, Benjolin
Per Garpebring - modular synth and miscellaneous electronics
Jörgen Häll - electronics
Anders Lundkvist - prepared string instruments, percussion, miscellaneous sound objects
Kristoffer Morhed - piano
Molly Påhlsson - flutes
Margit Schiött - electronics
Daniel Schwartz- miscellaneous sound objects, a.o. a metal bucket with contact microphones, electronics
Björn Sikström - electronics
---
---
Oct 10th, 2014, Stockholm, recording sessions at EMS with Paul Dutton. See slideshow to the right from Bergmark's Flickr page, © by Johannes Bergmark.
Oct 11th, 2014, Stockholm, concert at RÖSTA PÅ FYLKINGEN IV. FB event. [Pictures and films coming soon.]

---
Johannes Bergmark – Adam Bohman – Martin Klapper
Three veterans in the category to fill a table with strange things they make sound on, amplified, acoustic, low-budget, home-made, found, and sometimes involving cut-up poetry.
They have extensive experience in their fields and have been pioneers (since the 80s) in their countries in the use of unusual sound sources, above all amplified objects, in their music. With equal amounts of seriousness and humor, it's energy, presence and often a visual aspect of their performances that they care about. Bohman, Klapper and Bergmark also work in other art forms such as collage, film, poetry, sculpture, performance and so on.
They have worked together since the 90's in various ensembles, as duos and with many others, such as (to name just a few of the common), Hugh Davies, Hugh Metcalfe, Mats Lindström, Jindřich Biskup, Sören Runolf and Martin Küchen. All three have also acted as organizers and promoters of improvised and experimental music and other expressions in each of their countries in decades.
Klapper and Bergmark have collaborated since the festival Oslo Impro 1997, Bergmark and Bohman almost as long, and Klapper and Bohman even longer. The similarity in their attitudes has brought them together as the odd men in improvised music, and sometimes it's time to focus on their similarities, such as during Skræp Festival 2001, where they were part of the sextet IIII, Improvisers Instrument Inventors International, including Hugh Davies. all of them have at different times of course appeared at Fylkingen.
What happens during a concert? We have a table each, filled with innumerable objects of which very few will be recognizable as conventional instruments, and if so, probably in reconstructed or deconstructed versions. It's a wild mix of toys, antique recorders, extra large wine glasses, kitchen utensils, prepared fiddles and balalaikas, found objects from the streets and flea markets, custom built contact microphones, etc. All of these are selected because of their unique sound properties but they also of course have a visual or poetic side. We improvise together but we are also all composers of various types, eg in the form of graphic scores for ensembles, text-sound compositions and sound collages developed in the studio.
---

Three veterans in filling tables with strange sound objects and unorthodox instruments, pioneers in their field, serious, funny, visual and poetic.
- How does it look in the homes of these gentlemen?
- Johannes Bergmark in Stockholm has piles of found materials and objects, soldering irons, piano strings, books, a writing desk overloaded with piles, and invented and collected exotic instruments that always seem to be on the way somewhere.
- Adam Bohman in London has a table of selected junk for music making in his bedroom, a desk for collage-making in his other room, and a pile of note books for his cut-up text works in his kitchen, and piles of weird vintage films and rare obscure vinyls.
- Martin Klapper has shelves filled with antique toys in his kitchen and living room, concert posters (often designed by him) plastered on his bathroom wall, a desk for making 8mm films with chemicals and deconstruction materials, light boxes with collages and often an lp with Plastic People of the Universe on the gramophone.
For this concert you are invited to a virtual home where they move in together. BYO curiosity and poetic sense of humor.
---
Bergmark:
The Platforms system for amplified objects
Sound samples from Klapper / Bergmark "58 Tracks From a Common Orbit" on Musica Genera

myspace

archive.org


soundcloud

vimeo

youtube
---
Bohman:
Discography (discogs)
Adam Bohman: Music and Words, Paradigm Discs, about AB + reviews
Review (Richard Cochrane)
Adam Bohman & Adrian Northover: Granite, Silk & Soldering


The Bohman Brothers (Lukas Simonis)
Morphogenesis (Wikipedia)
---
Klapper:
Biography by Eugene Chadbourne a.o. info (not entirely correct nor updated)
Another bio at NURNICHTNUR
Discography (discogs)
Review of "58 Tracks From a Common Orbit" at The Improvisor
Review of Last Moments (Bergmark-Biskup-Klapper) by Eugene Chadbourne at Allmusic
Klapper's cv/releases can be downloaded here (.doc).
---
For the tour 2014, we had support from Helge Ax:son Johnsons Stiftelse and from Musikplattformen Statens Musikverk.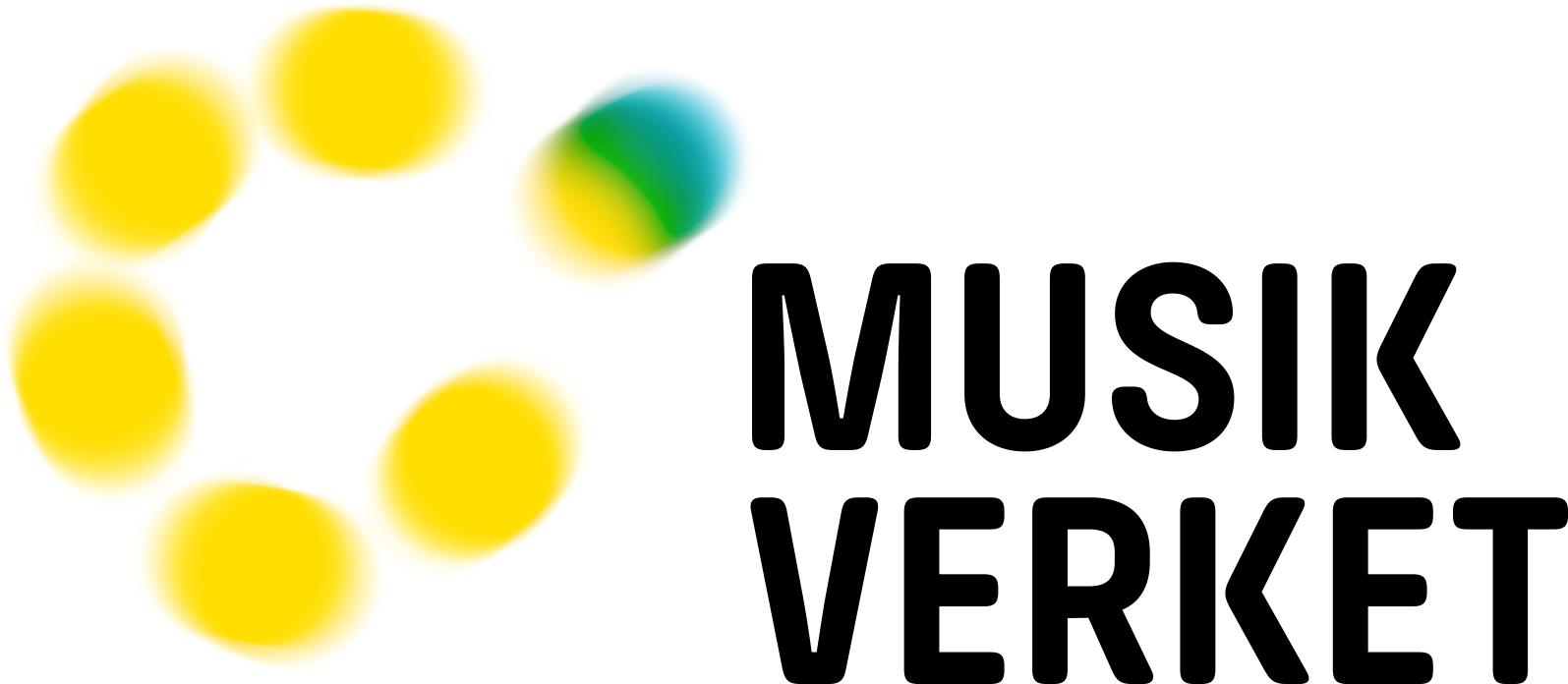 Price/concert
The price for a single concert or workshop is 12000 SEK plus travel and staying.
Technical needs: PA, preferably with a sound technician. Three large tables. Dvd projection for the possibility to show film by Klapper. For a workshop, the same things plus the possibility to project from a Mac computer with a Thunderbolt adaptor.
Press photos: click on the pictures above and hi-res versions will open in new windows.
---
Contacts.
Bergmark's welcome page
This page updated the 2nd of april, 2015.