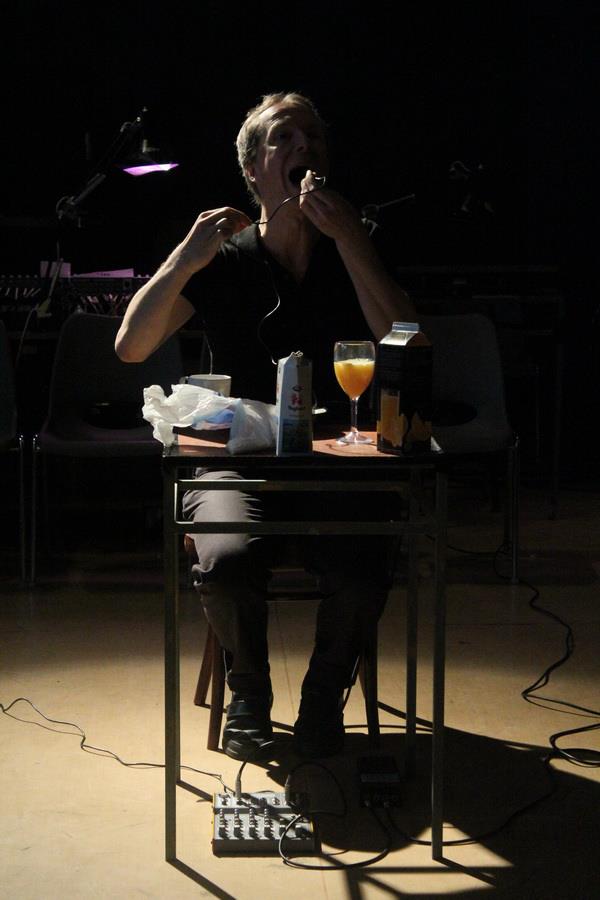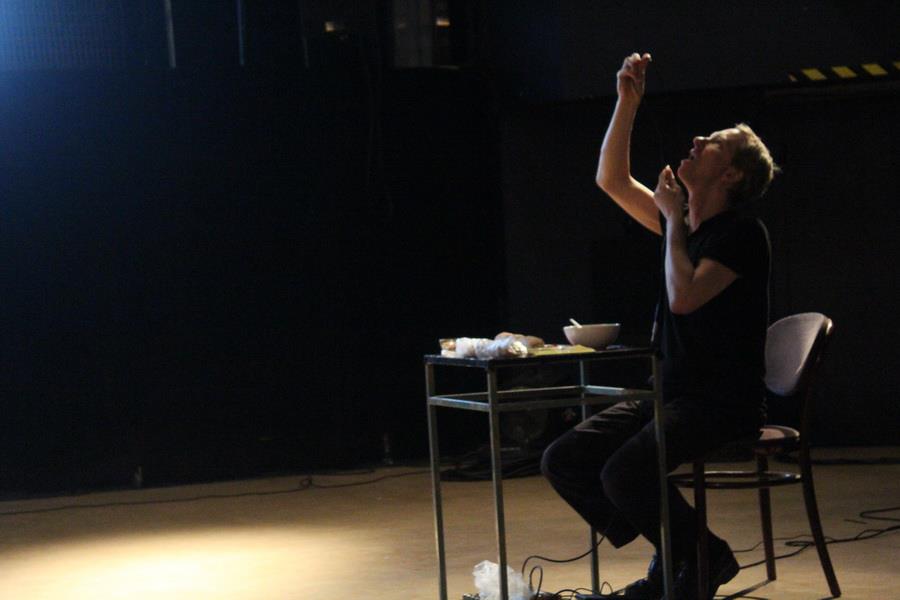 A performance of about 10 minutes, repeated at different times during the day, belonging to meals: breakfast, coffee break, lunch, dinner, supper.
As I swallowed a contact mike (covered in silicon glue), the audience heard my stomach devour the different meals during the day.
Premiere at PERFORMANCE ART LINKS - International Performance Art Festival at Fylkingen, the last day, 2012-04-22, which had the theme "The Performance Art guide to ordinary life" – A day long performance art series which leads the audience through daily routines, by and with the festival artists, Fylkingen members and students.
Photos left © by Denis Romanovski.
Photos right © by Johannes Bergmark.