. . . I N . . . P R E P A R A T I O N . . . (more or less)
Cd: Johannes Bergmark: RUST. Fylkingen Records.
Duo with Gino Robair, recorded at Fylkingen 2011, perhaps a cassette, looking for a label.
nisip noaptea, duo with Guido Hübner, recorded at Electronic Music Studio + Normandy 2013, currently searching a label.
SuRRism Phonoethics will publish reissues of Surrealistförlagets out-of-print cassettes and cdrs in remastered versions.
The planned reissues are:

Where Saws Sing and Fiddles Bloom - Där sågar sjunga och felor blomma. Surrealistförlaget/Cloud Eight Audio Chicago 1990
Surrealist Intercontinental Automatist Music Project, private mix of synchronized improvisation session with Gina Litherland, Karl Rammel, Hal Rammel (Chicago); Johannes Bergmark, Pär Juhlin, Carl-Michael Strömberg (=Edenborg), H. Christian Werner (Stockholm); Thomas Magee (Los Angeles); found lyrebird recording chosen by Michael Vandelaar (Yass, australia); Dorah F. Rosen, LaDonna Smith, Davey Williams, Wally Shoup, J Willett (Little Cahaba River, AL, usa), 1988
On this cassette there was also the first attempts at making a musical exquisite corpse.

Possibly, these will be expanded with some personal reissues under the working name "prehistory". These might include:

childhood experiments on the piano and with my friend Caspar von Vegesack
recordings of a chamber music piece in my school
early electronic music made at Electronic Music Studio which is divided in reel-to-reel tape pieces and
digital pieces
Porta Studio mixes
theatre music
interesting rare recordings
pieces from different compilations
Fågelpingis has been invited to publish its new record on SuRRism Phonoethics
One side of a Split cassette with Odradek (James Bailey, Michelangelo Iaffaldano, Andy Yue), WRT-115, Wintage Records & Tapes, run by Kevin Crump aka Roman Pilates, Toronto, ON.
One side of a Split cassette with Nick Z on Klobouk Cassettes, (ex-Pissoar), Hemligt, sweden.
Something on Richard Sanderson's web label Linear Obsessional.
Solo vinyl with compositions and improvisations on Schhh... records.
Duos on a cd by
Jair-Rohm Parker-Wells.
At present, it is being mixed in New York by producer/engineer Marc Urselli-Schaerer.
Meanwhile, here's a sample from our recording:
Bergmark: electronics, constructions, voice. Wells: bass guitar, electronics.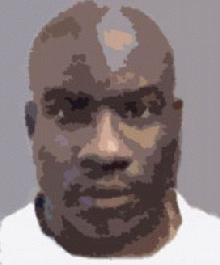 Ghost story music, with Per Åhlund.
Dvd: Johannes Bergmark: Musical Performance, Instrument Inventions, Sound Sculptures and Sound Poetry.
---
The Welcome page
Updated the 17th of March, 2015.