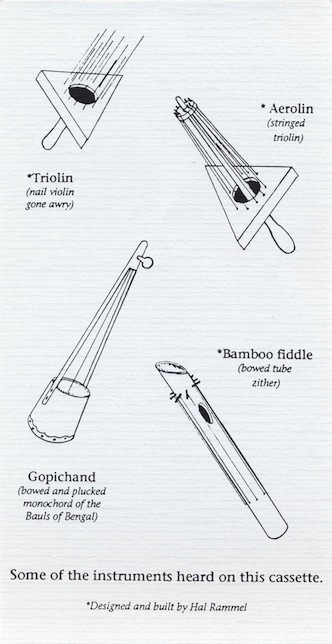 Where Saws Sing and Fiddles Bloom
- Där sågar sjunga och felor blomma
Saws, percussion, gopychands, instruments made by Hal Rammel, with Hal Rammel.
Surrealistförlaget/Cloud Eight Audio Chicago 1990.
Some years later, the czech surrealist psychiatrist, musician and film maker Ludvík Šváb included some of our music in his until then silent flms.
His entire œvre can be seen in the beautiful documentary about him by Martina Kudláček: L'amour fou / Ludvík Šváb.
Rammel and Bergmark 1990 or 1996?. Photo © by Gina Litherland.
---
The Welcome page
Updated the 18th of March, 2015.