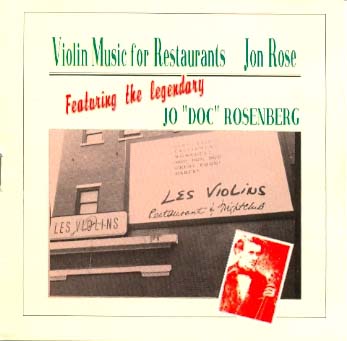 Violin Music for Restaurants by Jon Rose, Featuring the legendary Jo "Doc" Rosenberg
RéR BJRCD USA 1987. I made the cover photo in Chicago 1986 (uncredited, but it's ok).
The text reads "Sexy! Sassy! Excitement! Romance! Hot! Hot! Hot! Great Food! Dance!"
---
The Welcome page
Updated the 16th of March, 2015.