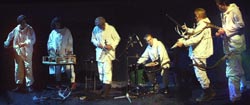 Hornorkesteret "Fjær og Jern" CD Panot (2011) - PANOT CD 002, norway
The CD features collaborations with Johannes Bergmark, Tore Honoré Bøe and Anla Courtis, and a cover of Mari Boines "Gula gula". Concert- and studio recordings from 1999-2008. One of the tracks is from our concert together at Trondheim Kunstmuseum, called "Bergmark's ridge", as a kind of geografical reference.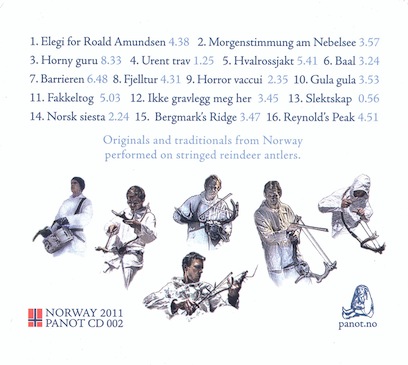 Unfortunately, looop.no (Independent Music From Norway) is closed until further notice, protesting the unreasonable new rates at the norwegian postal service! You can get "Fjær og Jern" from Coldspring, from Aquarius Records, or if you're in Oslo, Tiger and Neseblod record stores.
---
The Welcome page
Updated the 13th of March, 2015.