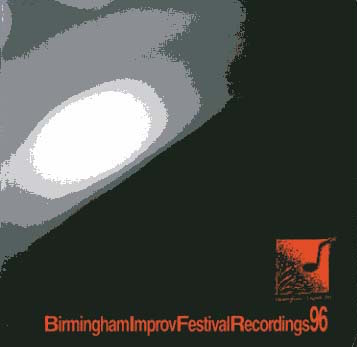 Birmingham Improv Festival Recordings 96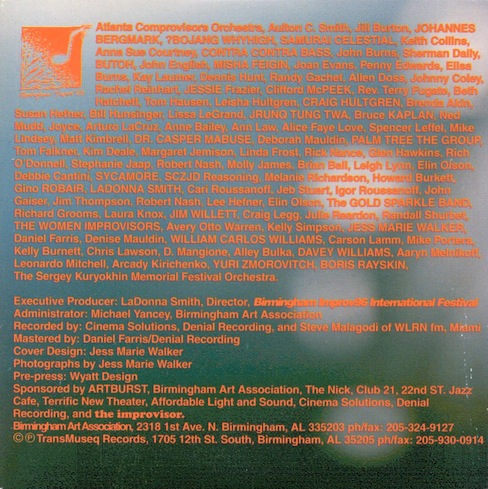 TransMuseq Records TQ20014, cd 1997.
Compilation of the BirminghamImprov Festival 96.
Includes work by Davey Williams, LaDonna Smith, Yuri Zmorovitch, Boris Rayskin, Craig Hultgren, Johannes Bergmark, Arkady Kirochenko, Contra Contra Bass, The Gold Sparkle Band, Atlanta Comprovisors and others.
---
The Welcome page
Updated the 16th of March, 2015.